Pirate Captain Costume Fishnet Pantyhose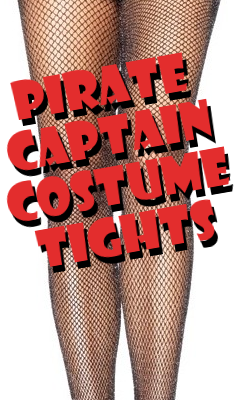 Hover To Zoom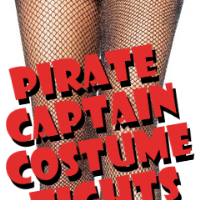 Retail Price:
$3.99
Select Quantity:

Product Features
Yo-ho, yo-ho, a pirate's life for you! Sail into Halloween with the best pirate captain costume of the Seven Seas with Pirate Captain Costume Fishnets. Show off yer legs without spending a treasure. Hot Legs USA costume fishnets make any pirate costume complete. Pirate pantyhose shimmer, just like the high seas and are comfortable to boot! The soft material will make even the toughest pirate comfortable all night long. Pilfer the rest of your pirate garb and follow the Hot Legs USA Pirate Captain Costume Guide for a swashbuckling Halloween.
View our full Pirate Captain Costume Guide
Hot Legs USA has an extensive list of costume guides for a fun and creative Halloween.

You Found the Ornament!
Enter HolidaySale2014 at Checkout to Receive 17% OFF Your Entire Order!