Mad Max: Fury Road's Five Wives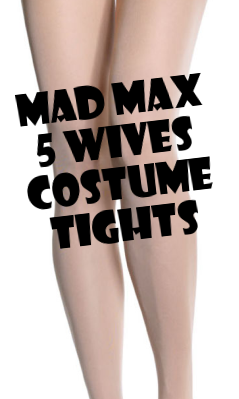 Hover To Zoom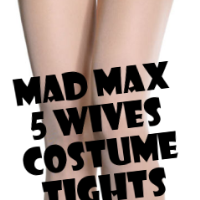 Retail Price:
$3.99
Select Quantity:

Product Features
Mad Max: Fury Road's Five Wives Costume Accessories
Here come the Wives, all dressed in white. The 5 wives characters from Mad Max: Fury Road make for great costume and cosplay ideas this Halloween. Using a regular white, tunic-length tank top and nude nylon tights from Hot Legs USA, you can create a dress made for riding through sandstorms of the apocalypse. Expose as much or as little skin as you're comfortable with for a weather appropriate costume. The Decoy Sportswear tunic provides support and breathability in case you have to run to the "Green Place" for safety.
View our Five Wives cosplay guide to look ready to survive the end of the world.
Hot Legs USA has an extensive list of costume guides for a fun and creative Halloween.

You Found the Ornament!
Enter HolidaySale2014 at Checkout to Receive 17% OFF Your Entire Order!