Serena (Pokemon) Costume Tights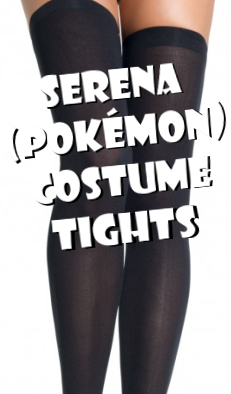 Hover To Zoom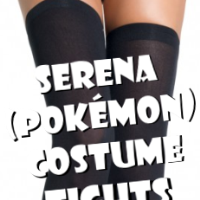 Retail Price:
$4.99
Select Quantity:

Product Features
Serena (Pokemon) Costume Tights
Do you want to be the very best Serena? Like no one ever was? These black over the knee thigh highs are an essential addition to any Serena costume. Hotlegs USA carries a variety of tights, perfect for any Pokemon character. These black costume tights are perfect for Serena, but they could also be used for a Jessie cosplay if you want to work with Team Rocket! The perfect Pokemon pantyhose! Whether you're chasing a Poliwag in Kanto, or riding a Rhyhorn in Kalos, these tights help you be a real Pokemon trainer at your next convention.
View our Serena of Pokemon Fame cosplay guide to look your best as you pursue greatness.
Hot Legs USA has an extensive list of costume guides for a fun and creative Halloween.

You Found the Ornament!
Enter HolidaySale2014 at Checkout to Receive 17% OFF Your Entire Order!