LA9750 Leg Avenue Stay up Thigh Highs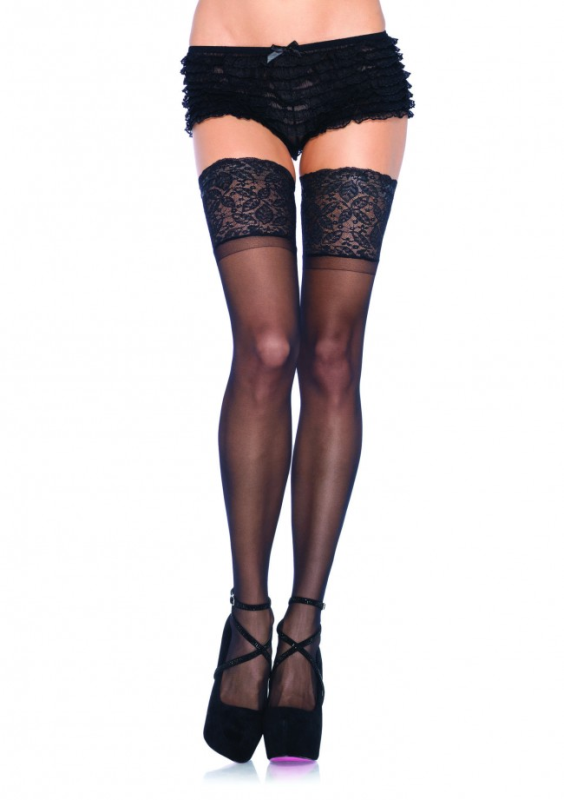 Hover To Zoom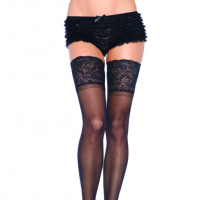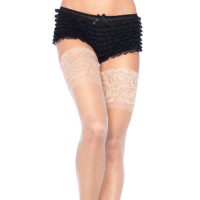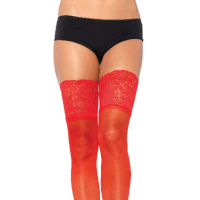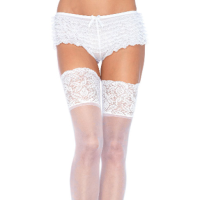 Retail Price:
$11.99
Select Quantity:

Product Features
Elegant thigh highs with beauty and class
85% Nylon 15% Spandex
5 inches of Stretch Lace
Special Occasion, Valentine's Day, NYE
Shop Other Products In This Color: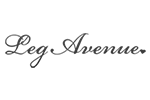 Stay up Lycra sheer thigh highs with 5 inch lace top from Leg Avenue is truly amazing. These thigh high stockings are silky sheer with an elegant 5" lace top sets these classy thigh highs apart from the rest. No garter beltneeded with these lace top thigh high stockings thanks to the silicon lace top, offering reliable stay up support. These Stay up Thigh High Stockings are truly European elegance with a touch of sophistication. Step into Leg Avenue Stay up Thigh Highs, for all day stay support. These stay up thigh highs are available in One Size Fits Most.
When you want a pair of the best pantyhose, look no further than Hot Legs USA. Famous for selling the top pantyhose brands at great pantyhose prices, Hot Legs USA knows you'll be more comfortable than ever in these Leg Avenue Lycra sheer thigh high stockings. Get a pair of these stay up thigh high pantyhose for everyone in your group! Bulk pantyhose discounts are available to schools, dance teams, restaurants, casinos, and more! Contact Hot Legs USA today to find out how much you could be saving on your thigh high pantyhose!

You Found the Ornament!
Enter HolidaySale2014 at Checkout to Receive 17% OFF Your Entire Order!