Leg Avenue Anklet Socks
Quick View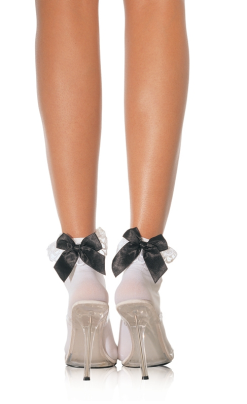 Quick View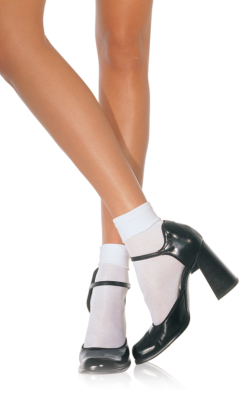 Quick View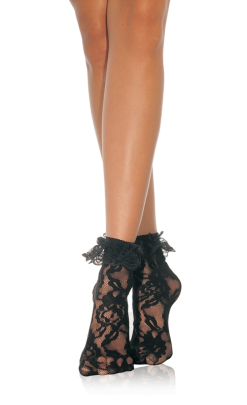 Anklet Socks are Great for Fashion and Costumes!
Anklet socks from Hot Legs USA come in a variety of styles. Leg Avenue anklet socks from Hot Legs USA are cute and comfortable, smart and sexy. Leg Avenue manufactures lace anklet socks, cotton anklet socks with bows, and pretty satin cuff anklet socks. Anklet socks are great for wear with footed and footless pantyhose! These are great for wear with Halloween costumes and weekend outfits, especially the lacey socks with tights and heels. Ankle socks are a cute, charming way to make a fashion statement in fall, winter, spring, and summer! Well-shod footsies are a simple, stunning, great addition to outfits! When your outfit is all-encompassing in its hosiery style, that's when you know you're wearing a good outfit! Sometimes you need to take things to the next level, thanks to the winter blahs or slightly cooler fall weather – thankfully, Hot Legs USA has the perfect hosiery solution! With different styles and colors of anklet socks to choose from, Hot Legs USA has the anklet socks for you!
Check out our great collection of sports apparel for workout style!

You Found the Ornament!
Enter HolidaySale2014 at Checkout to Receive 17% OFF Your Entire Order!