Spring Legwear Fashion Trends: Classic Black and Sheer Goodness
Wednesday, March 5, 2014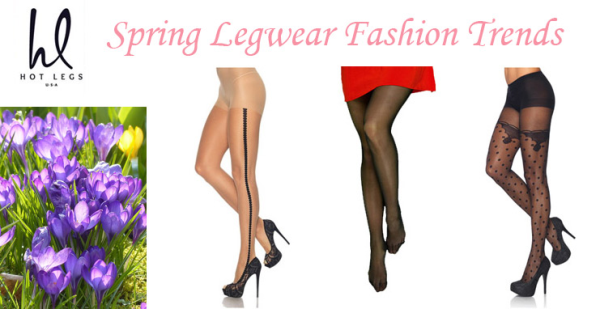 Fashion Tights, Polka Dot Pantyhose and Patterned Nylons, We've Got You Covered from the Bedroom to the Boardroom!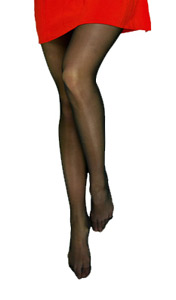 Winter weather may be upon us, but at Hot Legs USA we're dreaming of spring! With warmer weather on the way, ready your wardrobe for warmth and sun! Get ready to shine in primo pantyhose styles from Hot Legs USA!
Let's start with the basics. The key word with these Leg Avenue Tights is VERSATILITY! Sheer nylons go with just about every sundress in the closet and they add definition to your legs! Our high quality Leg Avenue nylons add a fun twist for those in-between spring days when the weather is a little nippy, but you're just so doggone tired of always wearing pants!
These fashion tights are also the perfect basic nylon for work wear. They're a lovely compliment to your pencil skirts and dresses and they're ultra-comfortable too! We offer these sheer tights in black and a very complimentary nude color. The blend of nylon with a touch of Lycra means you get light support, gorgeous sheen and an elegant, polished finish for any outfit. Did we mention these are only $4.99? That's right; we're bringing you the best, for less!
We paired our Leg Avenue Lycra Sheer Pantyhose with a flowing, flirty red dress – these fashion tights open up a lot of shoe options, too. You can go for the gold in heels or be effortlessly chic in boots! Never let us forget the flat though, our go-to for comfortable and classy style!
But let's say you're feeling a little kicky, even at work. Let's say you've had lots of fun with the basics, but it's time to take things to another level. There are lots of ways to take legwear fashion to the next level while still being the boss of the boardroom… you need tights with a kick without losing elegance and class and we have just the thing!

You Found the Ornament!
Enter HolidaySale2014 at Checkout to Receive 17% OFF Your Entire Order!