Cold Game Day Brings Hot Legs!
Friday, January 24, 2014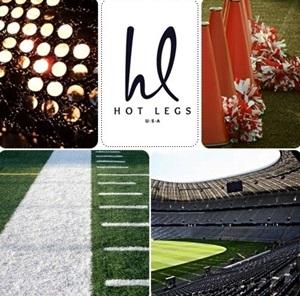 Sunday's Big Game, one of the most anticipated days of the year! We have waited all year long to see who will make it and now the time has come. And JUST AS BIG AS THE GAME ITSELF, HALFTIME BABY! Celebrate this year with the Denver Cheerleaders who chose Hot Legs USA for our exceptional quality in pantyhose and professional cheerleading hosiery.

The big deal this year is - We're playing outdoors! We're here to help keep those game gams toasty in this bitter, freezing cold weather! Denver Cheerleaders count on Hot Legs USA to get them through their performance on the big day. You can create the same sexy look the professional cheerleaders have with our Premium Quality Pantyhose.
Hot Legs USA specializes in carrying only the best top quality pantyhose and tights for you! Our Suntan color is mostly worn by Professional Cheerleaders like the Denver Cheerleaders. Check out our wide variety of sizes and color selections available! Add on a pair Cobblestone or Dolfin shorts and scrunchie socks to get the same gorgeous look of professional cheerleaders.
We Ship Next Day! After you complete your order, we will ship it the very next day. Hot Legs USA is convenient and affordable! Buy your professional hosiery, professional cheerleading tights and quality pantyhose today.

You Found the Ornament!
Enter HolidaySale2014 at Checkout to Receive 17% OFF Your Entire Order!