Life Hacks for Pantyhose: Beauty and Hair
Tuesday, December 30, 2014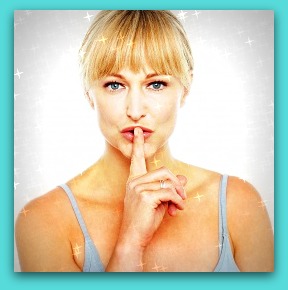 Part 2: Pantyhose Uses for Hair and Beauty
Your pantyhose died. It happens to the best of them. But their end as a fashion accessory is just the beginning of their role as a hair and beauty helper! You took good care of your pantyhose. Now let them good care of you!
Below, Hot Legs USA has provided a few pretty awesome life hacks for pantyhose—hair and beauty style!
Stay Warm Minus the Bulk: Use old pantyhose to keep warm! You'll look thinner and less frumpy wearing pantyhose to keep warm instead of layering clothing. Believe it or not, divers and construction workers have used this keep-warm pantyhose life hack for years. They just didn't tell anyone else about it. It doesn't matter what the pantyhose look like, no one is going to see them anyway!
Emergency Hair Tie: Pantyhose make a terrific emergency hair tie! When you're in a pinch, just cut the waistband off and tie it in. Pantyhose as hair ties are also great because the material is soft and there's no metal, so you reduce damage and hair loss.
TIP:If you're hardcore into fashion AND going green, dye each waistband a different color for color-coordinated hair ties to match any outfit!
Remove Nail Polish FASTER: Pantyhose are a great life hack for removing stubborn nail polish. It comes off easier and faster! Plus, it doesn't wear out like cotton balls or toilet paper.
Create a Citrus Spa Bath: Use pantyhose to indulge yourself a citrus bath! Put some ground-up lemon or orange peels in the foot of your old pantyhose. Tie a knot and let it sit in the water. Ahhh, a spa!
TIP: Use other herbs and spices to switch up aromas or health benefits. Try: Lavender (calming), Epsom salts (healing), Basil (stimulating), Rosemary (decongesting), Lemon Balm (refreshing).
See what we mean? Let your pantyhose help take care of you. You're worth it!
Stay tuned for more pantyhose life hacks, or shop our entire selection of fashion tights, specialty print pantyhose and other quality hosiery for LESS from the #1 discount fashion retailer, Hot Legs USA!

You Found the Ornament!
Enter HolidaySale2014 at Checkout to Receive 17% OFF Your Entire Order!