Wednesday Addams Costume Guide
Wednesday, September 30, 2015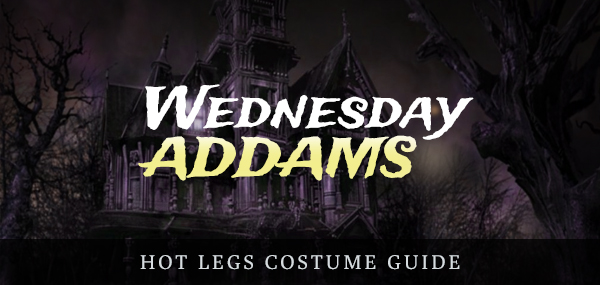 How to Make a Wednesday Addams Outfit
1. Twin black braids.
If you have long enough hair, part into two identical plaits and temporarily dye it black to match this girlish hairstyle. Otherwise, a long black wig will do just fine. Remember, don't let anyone touch your braids and live.
2. Black dress.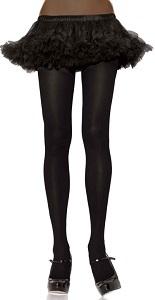 A long-sleeve black dress with white cuffs and collar is the most important part of becoming Wednesday Addams. If it's possible to find a dress darker than black, wear that instead. It should look like you're attending a funeral.
3. Black tights and shoes.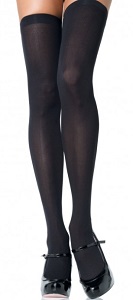 Depending on the weather, full Wednesday Addams costume tights or over the knee tights will do for finishing Wednesday's outfit. Plain, black Mary Jane shoes will finish the youthful look you're after.
4. A headless doll.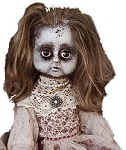 Wednesday loves her doll Marie Antoinette, so don't forget to bring her along this Halloween. Just find any baby doll toy and remove the head. It's just that simple and disturbing!
Wednesday Addams Halloween Tights
"Wednesday's child is full of woe" and woe is you for wearing this costume. This Halloween, be a member of everyone's favorite family. Just remember, the goal here is to look creepy yet adorable. Get the rest of the family together with more mostly black ensembles.

You Found the Ornament!
Enter HolidaySale2014 at Checkout to Receive 17% OFF Your Entire Order!