Vampire Costume Guide
Tuesday, September 29, 2015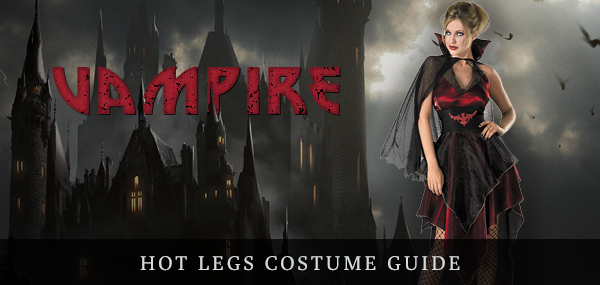 How to Make a Vampire Costume
1. Hair.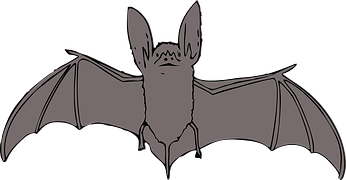 While there's no defining vampire coiffure, one constant throughout the ages is jet black hair. This look is achievable through the use of a temporary dye on your hair or wig. Of course, slicking your natural hair down and back with regular hair gel will darken it and give it the severe look of the oldest, most refined vampires.
2. Skin Tone.
Vampires only come out at night, and without sun they have pale complexion. To give your own face a gaunt, undead coloration, make your own face paint with some things you can find right in your own kitchen.
Here's how to make your DIY face paint:
Mix 5 teaspoons cornstarch with 1 teaspoon white flour
Blend in 2 tablespoons of solid white shortening using a fork
Slowly blend in 3 to 5 drops glycerin until you have a creamy concoction
Apply with a paintbrush or sponge—avoiding contact with your eyes!
3. Cape.
No self-respecting vampire would venture out at night without a cape. While inexpensive capes are readily available at department stores around Halloween, the enterprising vampire can make a simple cape from black felt for a custom fit. Follow this great instructional video from Jo-Ann Fabrics to make your vampiric cape:
Or buy a premade cape for your costume today.
4. Little Black Dress.
Vampires can be hundreds of years old, so a timeless black dress will make sure your vampire self is always in fashion. Find any short black dress or dark red to wear under your cape. Try a corset design to appear centuries older.
Find your little black dress in time for Halloween.
5. Vampire Tights.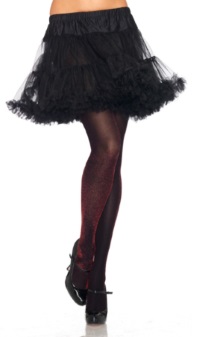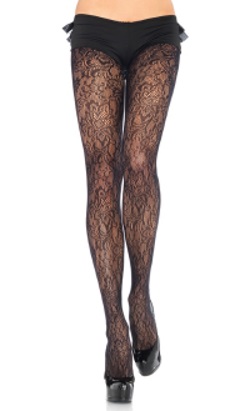 As a vampire, you'll want to use every trick in your arsenal for luring in your victims. Dazzle your prey with Vampire Costume Tights. These fashion tights are black with a red shimmer for a dazzling, gothic look. For a more baroque look or an old-fashioned vampire, these intricate lace stockings are dangerously sexy.
6. Finishing touches.
There are two things you'll want to consider to finish your outfit: fangs and blood. Fangs are easy to find around Halloween. Blood, however, may be more difficult to find. For safe, DIY blood, this recipe not only works well but is also fairly tasty:
Mix one part water with three parts corn syrup, adding drops of red food coloring until you get something that looks like blood. (A few drops of blue or green food coloring will give it a more realistic hue.)

Add some corn starch and stir in until you have a smooth consistency. If your "blood" is too transparent, mix in a little flour.
If you have a hankering for darker blood, add a few drops of chocolate syrup.
Let the mixture sit for ten minutes to thicken.
Apply to the corner of your mouth for a fearsome appearance.
The Hot Legs Guide to Vampire Attire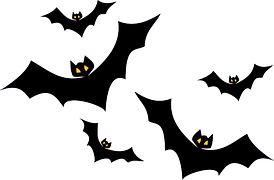 Vamp up your style with Hot Legs USA as a modern vampire. Rock centuries of style and rise from the grave this Halloween as a beautiful or scary vampire countess. From fangs to footwear, Hot Legs USA will help you create an easy vampire costume sure to impress mere mortals. Happy hunting!

You Found the Ornament!
Enter HolidaySale2014 at Checkout to Receive 17% OFF Your Entire Order!