Powerpuff Girls Group Costume Guide
Monday, October 12, 2015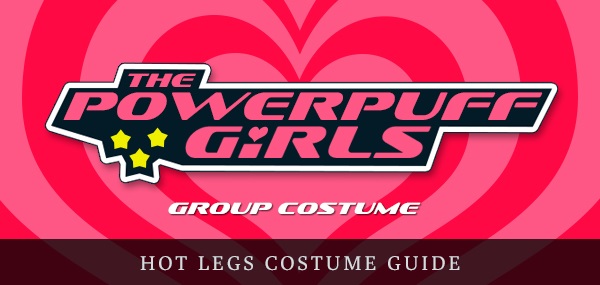 How to Make a Powerpuff Girl Group Outfit
1. Pink, blue, and green dresses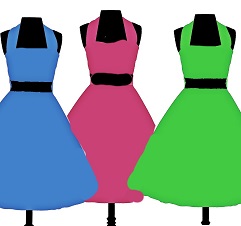 The Powerpuff Girls might be superheroes, but that doesn't mean they're wearing capes and masks. Instead, these girls made of sugar, spice, and everything nice wear regular dresses perfect for fighting crime or playing tag. Each girl wear a different color: pink for Blossom, blue for Bubbles, and green for Buttercup. For the best results, find matching A-line or pouf style dresses for your group.
2. Black waistband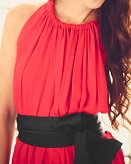 Wear black waistbands or belts around the waist of the dress. Depending on the style of dress selected by your group, the size and style of the waistband may change. For greater accuracy, a wider belt or waistband would be best.
3. White tights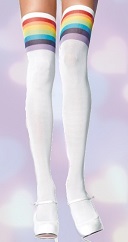 Powerpuff Girls Costume Thigh Highs have a fun burst of color with a rainbow pattern. If you're going after complete accuracy for your costume, Leg Avenue white tights are exactly what you need. For a flirtier alternative, try some white knee highs instead.
4. Black shoes
All the girls wear matching black shoes. A pair of regular Mary Janes from your own closet will be all you need for footwear for this easy costume. If you wish to portray teenage or adult Powerpuffs, switch in a pair of black high heels instead.
5. Red, blonde, or black hair
Depending on which girl you plan to portray, you might require a wig or temporary hair dye to finish your costume.
Bubbles – Blonde pigtails with blue ponytail holders
Blossom – Red ponytail with bangs and a large pink ribbon
Buttercup – Short black hair with green hair clips
Although all three girls have simple hairstyles, Bubbles and Blossom have cartoonishly larger than life volume. Try adding hair extensions and lots of hairspray to get the right size for your pigtails and ponytail.
Powerpuff Girls Costume Tights
The city of Townsville needs saving this Halloween! The Powerpuff Girls make for a great, DIY group costume. Pick from Blossom, the intelligent leader, Buttercup, the toughest fighter, or Bubbles, who is everything nice. Just mix sugar, spice, and everything nice with a little Chemical X and your last minute costumes will be done!

You Found the Ornament!
Enter HolidaySale2014 at Checkout to Receive 17% OFF Your Entire Order!