Peavey Hosiery adds SIZE D to Blue Label Pantyhose
Tuesday, January 9, 2007
by Jane HotLegsUSA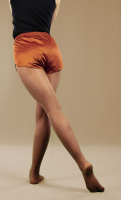 Hot Legs USA is very pleased to announce the arrival Blue Label Pantyhose in SIZE D from Peavey Hosiery. The first shipment from the factory arrived today and are ready to ship. We have been waiting for this day to come for a very long time. Peavey Blue Label Pantyhose are our best selling product. The addition of SIZE D fills single greatest request we have ever received from our customers.

You Found the Ornament!
Enter HolidaySale2014 at Checkout to Receive 17% OFF Your Entire Order!