Peavey Hosiery Adds SIZE D to Footless Pantyhose
Tuesday, February 28, 2006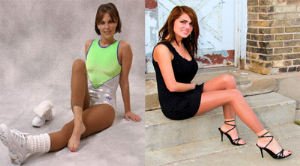 After discussions and customer feedback, Peavey Hosiery has added SIZE D to their popular Footless Pantyhose Line. Peavey Hosiery determined that they were missing a major segment of their customer base. After realizing incredible sales in SIZES A, B, & C, the decision to add SIZE D made good business sense.
"The addition of SIZE D to Peavey Footless Pantyhose has been well received by our customers and sales are fantastic!" states Tammy & Tim Gallagher - Owners - http://www.hotlegsusa.com.

You Found the Ornament!
Enter HolidaySale2014 at Checkout to Receive 17% OFF Your Entire Order!