Ninja Costume Tutorial
Monday, October 5, 2015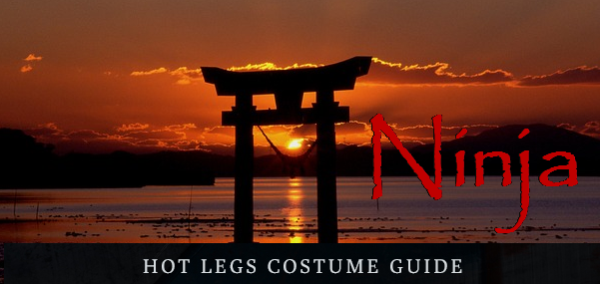 How to become a Ninja for Halloween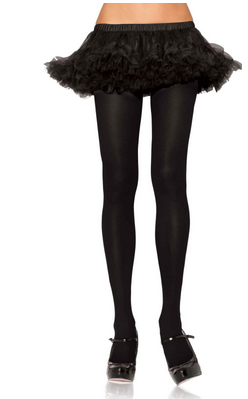 A ninja costume should be dark, form fitting and comfortable – allowing you to release your ninja moves at a moment's notice. There are a few essentials required to bring your ninja costume or cosplay to life.
Headpiece
Ninjas keep their entire face covered, except for the eyes. You can easily create a no-sew ninja hood with a black t-shirt. Simply pull the shirt over your head, stopping above your ears and nose. Pull the back of the shirt over the top of your head and tie the sleeves behind your head.
Top
Keeping with the sleek, comfortable look – the top is an easy piece to acquire. Choose from either a black, fitted t-shirt or if you want a more revealing, flirty costume, try a black crop top. We offer a wide selection of black crop-top shirts and fitted black t-shirts and tank tops from Augusta, Cobblestone and Decoy.
Pants
Black costume tights are perfect for your ninja costume. They hug your legs, don't sag and allow you to stealthily move throughout the party, surprising guests who will be stunned by how good you look. If you want to add a pop of color, try tying some red ribbon around your leg. Adding ribbon is an excellent way to draw attention to your legs, while looking sleek and stylish.
Shoes
Tall black boots work the best, however any black footwear will complete the costume! Just remember – ninjas walk silently.
Be sleek and sexy this Halloween with a DIY ninja costume. Go as a group or work alone surprising friends at Halloween celebrations all night long.
Hot Legs USA has everything you need for a killer Halloween costume. Shop all costume tights and get inspired today.

You Found the Ornament!
Enter HolidaySale2014 at Checkout to Receive 17% OFF Your Entire Order!