Miss Piggy Costume Tutorial
Monday, October 5, 2015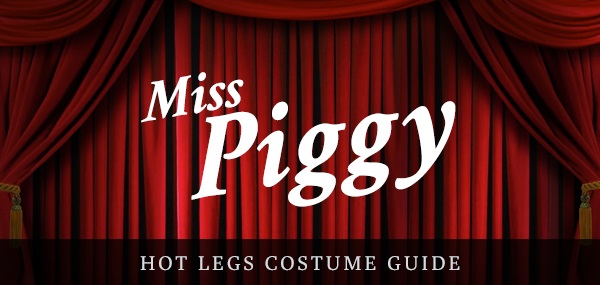 How to Make a Miss Piggy Costume
1.
High fashion dress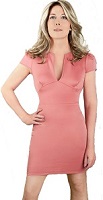 One of the most fun parts of dressing up as Miss Piggy is trying to emulate her legendary style. From beautiful gowns to flirty dresses, pick your most fashionable dress to portray this famous pig. Of course, a more casual look for Miss Piggy can also be achieved with lots of pink clothing. Just make sure you sport your clothes with confidence!
Buy a shimmery party dress today.
2.
Opera gloves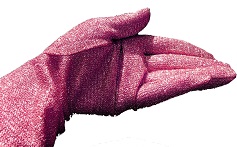 Miss Piggy is the epitome of class (when she's not karate chopping, that is). She is rarely seen without her signature opera gloves. Ranging in color from classic white to gentle lilac to vivacious hot pink, select whichever color you like best for your gloves. Wear rings and bracelets over the gloves for an ever more fashionable look. Just be careful not to lose your jewelry when performing a karate chop!
Purchase classic opera gloves for your Miss Piggy costume now.
3.
Pink tights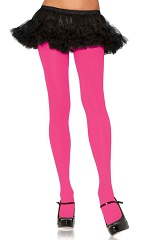 Miss Piggy loves all things pink, so grab one of her favorite things with Miss Piggy Costume Tights! A pair of Lurex fashion tights are pink with a silver shimmer, just the sort of thing our fashionable Muppet would wear to a big movie premiere.
4.
Pink high heels

Miss Piggy was practically born wearing high heels. And what other color would she wear than pink? Select a pair from your closet or buy a new pair of fashionable high heels. Strut your stuff while trick-or-treating or at a Halloween party.
5.
Blonde wig with pig ears

Blondes have more fun, and Miss Piggy is no exception! Go big with volume and curls to best match this Muppet's luscious locks. If you're not a natural blonde, a wig or temporary hair dye will be your friend this Halloween. Finally, use a headband with costume pig ears to hold your hair in place.

Buy your costume pig ears now.
6.
Make-up and jewelry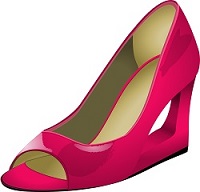 To complete your Miss Piggy costume, all you need is some mascara and fine jewelry. Miss Piggy has lovely eyelashes, so go big and bold. Use purple or pink eyeshadow to finish the look. If you want to go all out, use pink face paint to draw a circle around your nose to match Miss Piggy's snout. Add a faux pearl necklace and you're ready for a night on the town!
Find Miss Piggy costume pearls today.
Miss Piggy Halloween Costume Tights
It's time to light the lights with a Muppet Show Halloween! With The Muppets back on the air, it's the perfect time to dress up as everyone's favorite diva – Miss Piggy! This blonde bombshell makes for a flirty costume whether you're out trick-or-treating or attending a costume party. You'll be speaking French and dispensing karate chops before you know it with this easy to follow costume tutorial from Hot Legs USA.

You Found the Ornament!
Enter HolidaySale2014 at Checkout to Receive 17% OFF Your Entire Order!