Leggings, Pantyhose and Stockings for the Holidays!
Tuesday, November 6, 2012
by Jane HotLegsUSA
Get the perfect pair of Hot Legs USA pantyhose, leggings, or tights to match your holiday wardrobe. Whether you've got a family gathering, going to a work party or you're going out for a night on the town, we have the leggings, pantyhose and stockings to complete your outfit. With the right accessories from Hot Legs USA, you can where those sexy skirts and cute holiday dresses without worrying about the cold, maintaining your cute, flirty style. From shimmer to matte and everything in between, Hot Legs USA has the hosiery for you.
Peavey Premium Quality Pantyhose (PH110)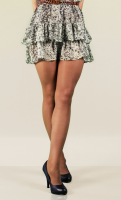 These pantyhose are a versatile accessory, perfect for everything. Peavey pantyhose are a popular choice for everyone, from the office executive to the sports bar waitress to the dancer and more. Peavey Premium Quality Pantyhose feature sheer to waist cotton crotch and superior durability to last you through all those long days and nights year round! These attractive pantyhose provide you with comfort and sexy sheen, enhancing the natural beauty of your legs and providing you the little touch of warmth you need to get you through the winter. Look sexy, feel great and be confident all year round, especially this holiday season with Peavey Pantyhose. Buy Peavey Premium Quality Pantyhose from Hot Legs USA, and be sure to shop our full selection of high quality pantyhose online now.
Leg Avenue Sheer Pantyhose (LA9909)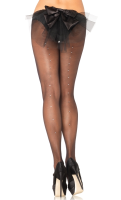 These Leg Avenue sheer pantyhose will add sparkle to your legs and give your legs the stunning look you've been longing for. Featuring 100% nylon with a sheer to waist fit, these sexy sheer black pantyhose are the perfect accessory to your favorite mini skirt, cocktail dress or holiday outfit. Glisten and gleam with the sexy rhinestone back seam detail allowing you to stand out in the club, at a dance recital, or even at a Christmas or New Year's party. Be in the spotlight and give your wardrobe some pizzazz with these exclusive Leg Avenue sheer black pantyhose with rhinestone back seam. Buy Leg Avenue Sheer Pantyhose from Hot Legs USA and be sure to check out all Hot Legs USA pantyhose, tights, leggings and accessories available online today!
Leggings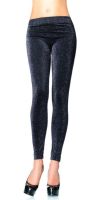 These hot leggings are made from a lycra blend fabric, stretchy polyester and rayon mix with a comfort waistband for comfortable all day wear. Lurex leggings are the perfect match to go with your simple oversized sweater, tunic or sweater dress, or under a skirt for warmth and style! Wear these leggings year round with any color. Buy leggings online now and view all of Hot Legs USA's Pantyhose, Tights and Accessories available online all year round!
You don't need the added stress of trying to find the perfect accessory to your outfit this holiday season. Find the perfect Pantyhose, Tights or Leggings right here with our extensive line of hosiery including tights, leggings, stockings, pantyhose and more! And if you're looking for a stocking stuffer or a good secret-Santa gift, Hot Legs USA has a great selection! We provide you with quality name brand hosiery to maintain your style while keeping your legs warm and comfortable all year round!
Shop our wide selection of Pantyhose, Tights, Leggings and Accessories to accentuate any holiday outfit available online now!

You Found the Ornament!
Enter HolidaySale2014 at Checkout to Receive 17% OFF Your Entire Order!