Hot Legs USA adds Hot Models feature to website
Friday, March 10, 2006

by Jane HotLegsUSA
In an effort to show more product images and receive customer feedback, Hot Legs USA launched the "Hot Models" Feature to their website.
"Hot Models" is a great new addition at HotLegsUSA.com and there are so many benefits.
We will know which models are appealing to our customers and can make a determination on which models to call back for new product images, advertising/marketing, and promotions. "Hot Models" will allow us to display more product images and combinations to our customers. The "Hot Models" feature is an excellent tool for immediate customer feedback.
Our photographers have a resource to demonstrate their talents and creativity. "Hot Models" has an unlimited capacity for images and can offer unlimited exposure for our photographers work.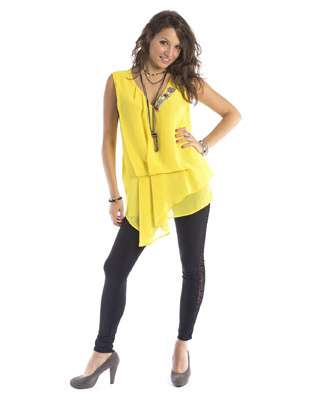 The models featured on "Hot Models" benefit very much in the same way. "Hot Models" is a great way to gain exposure. This is an excellent tool to showcase their beauty and talent. Appearing on "Hot Models" can lead to future paid work from Hot Legs USA as well as with other agencies, companies, and photographers seeking to hire models.
Our customers benefit the most from "Hot Models". They have the ability to see our products in a variety colors and styles prior to making a purchase. They have the ability to give Hot Legs USA immediate feedback. The customer has the ability to influence how future product images are taken and which products Hot Legs USA sells. Our customers also tell us "Hot Models" addictive and fun to browse. It is like Reality TV meets the Web.
New images are added weekly to "Hot Models".
Are you a photographer, model, or customer and have a digital image of a female wearing our products that you would like to submit for posting on "Hot Models"?
Copy the image to a CD/DVD ROM and send it to:
Hot Legs USA
Attn: Hot Models
PO Box 370602
Milwaukee, WI 53237

You Found the Ornament!
Enter HolidaySale2014 at Checkout to Receive 17% OFF Your Entire Order!