Flapper Costume Tutorial
Saturday, October 10, 2015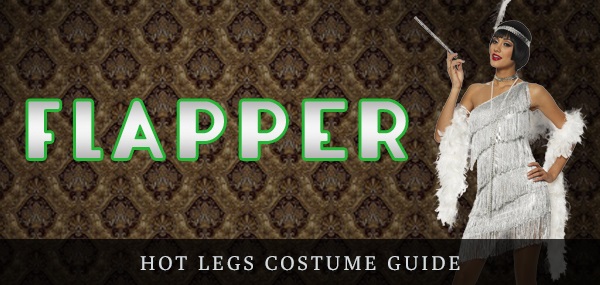 How to Make a Flapper Outfit
1. A Flapper Dress for Dancing

Start your flapper costume with the main outfit first. The style of the day consisted of dresses (or skirts) with dropped waistlines reaching no further than the knee, fashioning a plunging back or neckline and always sleeveless. Find something with lace or beads if possible. The right outfit will show off how fun, sexy and classy you are.
Find your very own flapper dress costume!
2. Show a Little Leg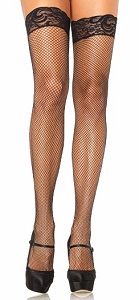 Keep all eyes on you with these thigh high stockings with embroidered lace tops. Choose the black or white thigh highs based on the color of your main outfit. A garter belt and stocking set can add authenticity to your Prohibition Era flapper. Same goes for the shoes. If you plan on dancing, make sure your shoes are up to the task and start bustin' a move.
Find thigh high stockings in other colors now!
3. Head Accessories
Flappers were very particular about their hair. One such trend was keeping their hair in bobs. Be sure to adorn your head with something decorative. A fascinator hair clip or a feathered headband should do the trick. Don't be stingy with the make-up you apply either. Now you'll hold the attention of any partygoers looking for a good time.
4. Dance Accessories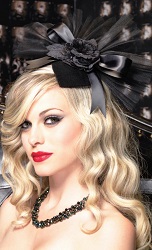 All there's left to do is putting on any accessories for some added flair. Some of the accessories you could include with your outfit include:
Long pearl necklaces
Faux fur coat or shrug
Long satin gloves (Make sure the gloves are snug fit!)
Flapper Halloween Costume Tights
Liven up your next Halloween party dressed as a flapper – one of the most iconic personas of the roaring '20s. The flappers were the original party girls, dancing the night away to jazz music, flirting with the gentry in speakeasies and all the while wearing trendy fashion styles of the day. Show off your taste in vintage fashion with your classic flapper outfit today.
Bring out your independent, fun-loving side with a flapper outfit at your next party. For a speakeasy-themed event, have your friends come dressed as flappers too while the men dress in vintage-style 1920s suits. Prohibition may be over, but with your flapper costume, the 1920s will roar again!
Save big now when you purchase costume hosiery from Hot Legs USA – the #1 stop for unbeatable prices on stylish, high quality costume hosiery. Take a look at our selection of other DIY cosplay tutorials and find out what costume best suits you this Halloween.

You Found the Ornament!
Enter HolidaySale2014 at Checkout to Receive 17% OFF Your Entire Order!