Daphne (Scooby Doo) Costume Guide
Thursday, October 8, 2015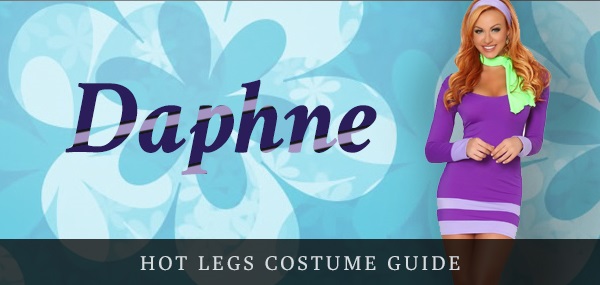 How to Make a Daphne Blake (Scooby Doo) Costume
1.
Purple dress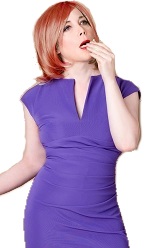 Though Scooby-Doo has gone through several different animation styles and live-action movies, Daphne's purple dress is still a classic part of this costume. The long sleeves and over-the-knee cut are pure 70s, though any purple dress will do in a pinch. If you're going for animated accuracy, her sleeve cuffs and hem are a lighter shade of purple than the rest of her dress. To achieve this, sew light puple or lilac bands to the end of your sleeves and at the bottom of your dress.
Buy your purple Daphne dress now.
2.
Purple tights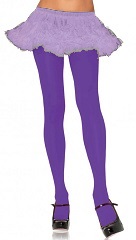 Wearing a pair of Daphne Costume Tights is a colorful and comfortable way to solve mysteries. Depending on the animation, Daphne's tights are either a lilac or light pink shade. With these colorful tights, you can dazzle the supernatural with your fabulous legs. Try Lurex Glitter Fashion Tights in lavender for an even more stylish take on this classic character!
3.
Purple kitten heels

Jinkies! The bad guy is chasing you! Luckily, your stylish kitten heels are easy to move in. Add little bows to the top of the shoe and you'll have an exact match for Daphne's footwear. Like your tights, your heels can be either light purple or pink, depending on which one you prefer. You can even swap in a pair of go-go boots for a retro vibe.

Find the right pair of purple heels now.
4.
Orange wig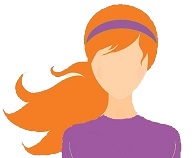 Daphne has long red hair with bangs, although her live-action counterparts are occasionally blonde. If you have the length, temporarily dye your hair either red or strawberry blonde, depending on which version of the character you're portraying. Otherwise, a wig is the best way to get this 70s hairstyle.
Purchase a stylish wig for your costume today.
5.
Purple headband and green ascot

Secure your long red locks with a lilac bandana or headband. Then, tie a stylish green ascot around your neck to complete your totally groovy costume. Don't forget to bring along some Scooby Snacks in your purse!
Daphne (Scooby Doo) Halloween Costume Tights
"Danger Prone" Daphne is at it again this Halloween thanks to the costume guides of Hot Legs USA. Collect Scooby Snacks as the most stylish member of the Mystery Inc. Gang with this purple ensemble. As a fun party game, try to guess who is behind every mask throughout the night. This costume works great for dog owners who plan to take their pet trick-or-treating.

You Found the Ornament!
Enter HolidaySale2014 at Checkout to Receive 17% OFF Your Entire Order!