Cookie Lyon Costume Guide
Friday, October 9, 2015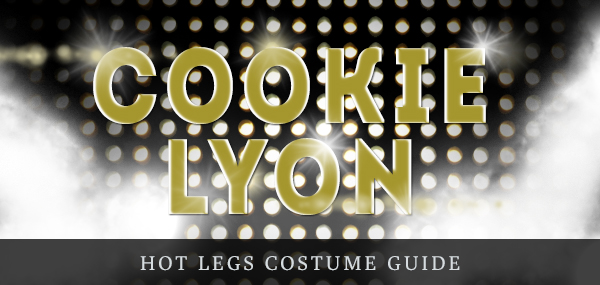 How to Make a Cookie Lyon (Empire) Outfit
1. Leopard print dress.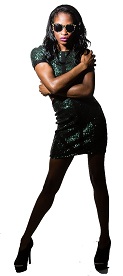 Nearly every one of Cookie's outfits on Empire is instantly iconic, including her multitude of animal print clothing. Slip on a leopard print dress if you're feeling wild or a brightly colored business dress sure to turn heads at the next CEO meeting.
Buy your leopard print dress today.
2. Leopard print tights.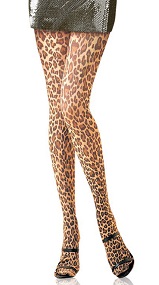 Cookie enjoys wearing animal patterns, none more than leopard print. Let your legs out of their cage with Leopard Print Costume Tights from Hot Legs USA. These opaque tights have the added benefit of keeping your legs warm in chilly October weather.
3. High heels.
Show off your great legs with an excellent pair of heels. Pick your best pair from your closet and you're good to go! Just make sure they're comfortable for long nights of partying to Empire hits. You can also try ankle or knee-length boots to match Cookie's style.
4. Faux fur or leather jacket.
Once again, find a way to stay warm and look stylish with one of Cookie's many fabulous jackets. Find pleather or faux fur in fun colors to compliment the rest of your outfit. Step out of your comfort zone with bright colors and patterns to capture Cookie's confidence.
Purchase a pleather jacket for your costume now.
5. Gold jewelry and accessories.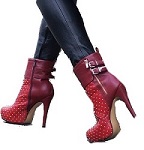 Cookie is a woman who knows her worth, and she expresses it to the world with gold jewelry. If you'd rather not show off your assets, some regular costume jewelry can do the trick instead. Don't forget to further accessorize with a stylish purse or hat.
Find your matching leopard print purse to complete your costume.
Cookie Lyon (Empire) Halloween Tights
Just in time for the season 2 premiere of Empire, get your Cookie Lyon cosplay! This easy to put together outfit is fierce in every sense of the word. You will look great whether you go trick-or-treating or just to a Halloween party. From her gold jewelry to her leopard print, Cookie's style can easily be yours with Hot Legs USA.

You Found the Ornament!
Enter HolidaySale2014 at Checkout to Receive 17% OFF Your Entire Order!