Control Top Pantyhose Give the Illusion of a Flat Stomach
Thursday, November 13, 2014
Control Top Pantyhose Do Wonders For Body Shape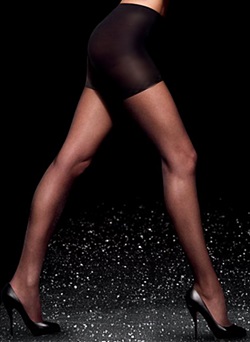 We know exercising may not be your favorite way to achieve a slimmer physique, which is why we offer a full range of control top pantyhose in wide variety of sizes and colors. From petite to plus size pantyhose, Hot Legs USA has it all. Selecting the right style and size of control top pantyhose gives you the secret slimming weapon. These undergarments reduce unsightly bulging in areas where women are most self-conscious, eliminating the embarrassing muffin top. At Hot Legs USA we carry the most trusted brands, including our ever-popular Jockey Control Top Sheer Pantyhose available in both women's, men's and plus size styles.
Control top pantyhose provide great support, not only in the lower abdomen, but also in the thighs and butt. Properly fitting control top pantyhose also eliminates those pesky panty lines, so you can strut your style (and flaunt your figure) with confidence!
Plus Size Control Top Pantyhose
Are you a curvy woman? Awesome! Hot Legs USA has plus size control top pantyhose too! Don't shy away from wearing hip hugging clothing, embrace your curves and show off your assets with our control top pantyhose.
Buy control top pantyhose in your perfect size and color, or shop all of our pantyhose available online!

You Found the Ornament!
Enter HolidaySale2014 at Checkout to Receive 17% OFF Your Entire Order!