Cersei Lannister Costume How To Guide
Friday, October 2, 2015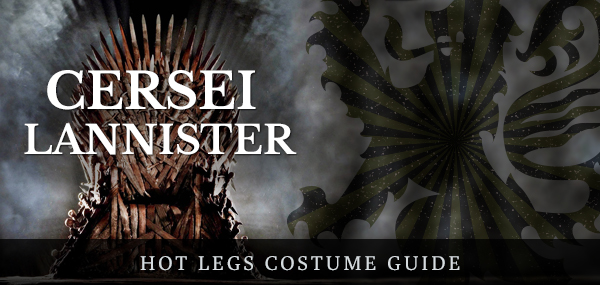 Cersei Lannister Halloween Tights
If you love the work that goes into dressing up, Cersei Lannister is the character for you. Beautifully strong, structured gowns, flowing, golden hair and belts that double as armor make up a wardrobe fit for a queen. This is a guide to help you invoke your inner evil monarch.
How to Dress like Cersei Lannister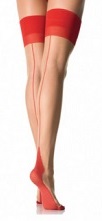 1. Pantyhose. Every great outfit starts with the proper foundation. Since we don't really know what Queen Cersei wears under those amazing gowns, let's use a bit of imagination and add our own sexy stocking to add a bit of sauciness. These Lannister Red Cuban-heeled stockings Cuban-heeled stockings from Hot Legs USA are sure to be a hit once the gown is lifted. Fun and sophisticated, these add a little flirtation to your ensemble.
2. Body sleeve. Winter is coming, so be daring in this strappy body suit. Perfect as a lining between you and your gown, this sheer suit provides a little extra warmth if you are going to be out on a cold evening, and is sure to be a surprise for your royal paramour when the dress comes off. The lattice-front lacing evokes Cersei's medieval style.
3. Hair. How to achieve her lioness mane? Depending on how much you are willing to commit to this, there is surely an amazing one out there possessing the golden, strawberry blonde locks the Queen is famous for, already styled in the intricate Game of Thrones style. The trick is finding the right wig for your budget.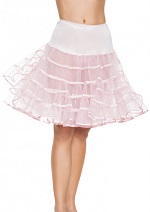 4. The Gown. Crimson gowns can be handmade from bathrobes or curtains if you have the time. Amazon carries plenty of cheap versions if you don't already have one in mind. Just make sure to include a pretty petticoat to keep your gown voluminous. Or you can commit completely and spend more than $500 on a couture gown, hand-made for you by a professional seamstress. It's all about life choices, just remember – a Lannister always pays her debts.
5. Footwear. Trying to put yourself in Queen Cersei's shoes? You can style the shoes however you wish, most likely they will be covered by the gown anyway. If you need extra height, step into a pair of heels. If your gown is just right, some simple flats will be comfortable and help you to not trip on your skirts.
6. Details. Cersei's makeup is simple while her jewelry is strong. Solid eyebrows are a must. Go for as natural of a look as you can while still completely darkening your brows. A rose blush and some pale pink lipstick will mimic her coloring.
For jewelry, lions and gold are a surefire combination to remind everyone you are the Queen. Find a piece from around the house or order some from a site like Etsy for an affordable path to your family jewels.
*Spoiler Alert Bonus Costume – Seriously, stop here if you are NOT caught up on the show or books*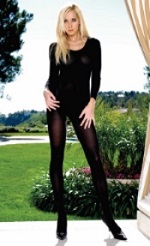 Committed fans can show their dedication if they want to cosplay Cersei's Walk of Atonement. You know, when she was forced to walk through King's Landing naked? Try Hot Legs USA's nude body suit (pictured in black) and some strategically placed faux-garbage to invoke the gut-wrenching scene. Unlike Cersei, you can use a makeshift shawl of burlap to cover yourself and have undergarments beneath the body sleeve. Add the red Cuban heel pantyhose to mimic her injured feet. Make it a BFF or Frenemy co-costume by having someone walk behind you in an unflattering dress with a giant bell and a mocking grin to call out SHAME as you go.

You Found the Ornament!
Enter HolidaySale2014 at Checkout to Receive 17% OFF Your Entire Order!