Long Sleeved Bodystocking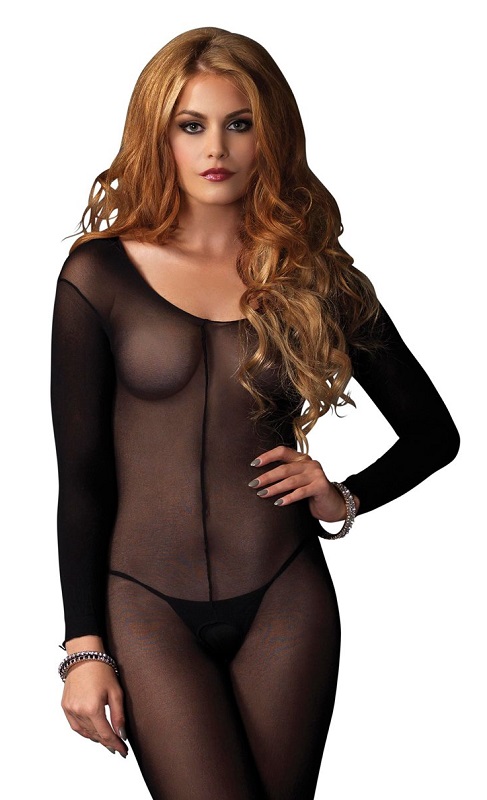 Hover To Zoom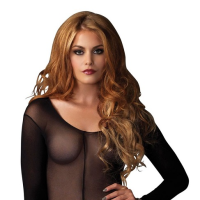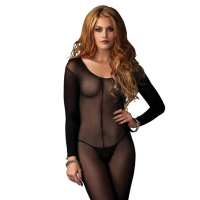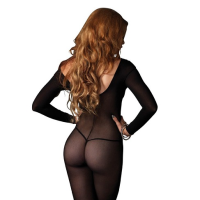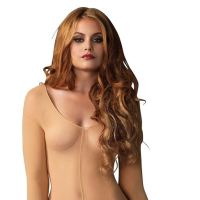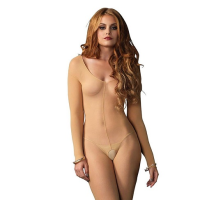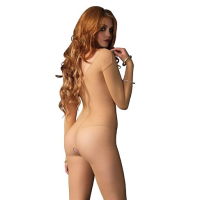 Retail Price:
$9.99
Select Quantity:

Product Features
There's nothing wrong with staying warm while having fun. This long-sleeved body stocking lets you look amazing while staying covered up.
This body stocking has a scoop neck for those who want to wear it under clothes. Dancers in need of practice body stockings can get full coverage from this full body stocking. Just wear it under a leotard or with sweats to practice your routine. The gussetless style means less chaffing when worn with layers.
The long-sleeved body stocking is available in black or nude. The skin tone body stocking can give the appearance of skin without extra exposure.
Try out this crotchless body stocking for a fun Valentine's Day surprise.
PLEASE NOTE: PANTY NOT INCLUDED

You Found the Ornament!
Enter HolidaySale2014 at Checkout to Receive 17% OFF Your Entire Order!