Pantyhose, Tights, and Hosiery for Work and Play
Best Brands, Best Styles, Best Selection
Hot Legs USA is your ultimate source for the premium brands of pantyhose, tights, and hosiery worn by NFL Cheerleaders, Hooters Waitresses, professional dancers, and other people who get paid to look good. Featuring premium pantyhose brands like Peavey, Tamara Hosiery, Leg Avenue, and Casino Wear Hosiery. Activewear from Augusta Sportswear, Cobblestones Activewear, Decoy Sportswear and more. From activewear to evening wear, if you want your legs to look good, Hot Legs has you covered.
Hot Legs USA truly is the best online source for women's active wear and dance hosiery. For any occasion including aerobics, ballet, bartending, cheerleading, dance, fitness, modeling, pageants, professional & executive business attire, skating, track & field, volleyball, waitressing and more. This site does not carry Hooters brand pantyhose and apparel. If you are looking for Hooters Brand apparel, go to the Hooters website. If you are looking to purchase pantyhose that look like Hooters Pantyhose or Hooters Tights, you have come to the right place – we do not carry Hooters brand pantyhose, we just carry the same brands (Peavey Hosiery and Tamara Hosiery) that are used by Hooters waitresses to tighten, smooth, and give their legs that perfect golden sheen. Get it? Good.
From footless tights for cheerleading to sheer nylons for a night out on the town, Hot Legs USA carries top quality pantyhose, nylons, tights, thigh highs, anklet socks, and more. We have you covered no matter what your hosiery need. For Leg Avenue pantyhose, Tamara, or Peavey nylons, Hot Legs USA is your ultimate online source for top hosiery brands.
Discount Hosiery Sales - Best Price, Best Quality
Offering great group discounts and the highest quality pantyhose products, Hot Legs USA has satisfied customers all across the USA. Our devoted pantyhose customers return to Hot Legs USA for all their hosiery needs for two simple reasons: the great price and the best quality available. Add a pair of quality Tamara, Peavey, or Leg Avenue pantyhose hosiery from Hot Legs USA to your wardrobe and experience the difference quality pantyhose nlyons can make in your everyday attire.
Shop by Pantyhose and Hosiery Brands
Peavey - premium quality pantyhose to enhance the natural look of your legs.
Tamara Hosiery - durable showgirl quality pantyhose with added strength and durability.
Leg Avenue - glamorous pantyhose hosiery enhancing confidence and sexy looks.
Casino Wear Tights - wear the same tights and pantyhose hosiery as casino girls and sports bar waitresses.
Cobblestones Activewear - sports bras and athletic shorts for cheerleaders, dance teams, and Hooters waitresses.
Dolfin - the infamous orange Hooters shorts look great with a pair of quality Peavey pantyhose.
Jockey - comfortable, long lasting nylons reinforced for durability.
Augusta Sportswear - best quality and most popular sportsbar tank tops.
Decoy Sportswear - soft, comfortable activewear tank tops for dancers, waitresses, bartenders and you.
Hot Legs USA is your BEST source for pantyhose, tights, fishnet stockings, sportswear activewear, everything you need! Shop our premium collection of pantyhose hosiery online today!
For Customer Service or Telephone orders:
CALL TOLL FREE: 855.380.8410
(iNET Marketing)
Ask for Jennifer, Monique or Kurt.
Hours: M - F 9am - 5pm CST.
Hot Legs Shopping Cart
Please review our policies before ordering.
Featured Pantyhose
Put Spring in your Step with Leg Avenue Pantyhose, Stockings and Leggings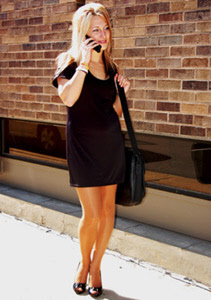 As daylight lengthens and the grass comes back to life, Hot Legs USA is here to help you get into your mini-skirts, summer dresses and skirts early with a little extra leg protection. Leggings, colorful tights and pastel pantyhose allow you to ease into the spring fashion season with style. Count on Hot Legs USA to supply you with a versatile wardrobe of pantyhose for any occasion and any season.
Leg Avenue Seamless Lace Trim Leggings
These lace accented leggings are a cute and practical addition under a mini-skirt or mini-dress. Fabricated with no seams, the Leg Avenue lace trim leggings fit and feel like footless pantyhose while offering more insulation than a typical pair of hosiery. The Leg Avenue seamless lace trim leggings feel as comfortable as yoga pants. The lace trim at the bottom allows you to team the legging with a nice pair of heels and go out on the town comfortably. Pair these Leg Avenue lace trimmed leggings with some of Hot Legs USA's mini dresses or wear alone with a blouse or tunic sweater. Buy Leg Avenue Seamless Lace Trim Leggings online now.
Leg Avenue's New Grey Heather Argyle Tights
Leg Avenue is proud to add the Grey Heather Argyle Tights to their collection of quality pantyhose. These fun patterned tights are perfect for an Easter egg hunt or for any springtime occasion. When you're anxious to get outside in a skirt and wear some pastel colors, put on a pair of Leg Avenue grey heather argyle tights and your spirits instantly lift. Pair these Leg Avenue tights with one of Hot Legs USA's various mini dresses for a bold look. Buy Leg Avenue Grey Heather Argyle Tights online now.
Leg Avenue Sheer Pantyhose
Leg Avenue Sheer Pantyhose in pink are a perfect choice for ushering in spring. These sheer pantyhose smooth your legs while nicely accenting your shape. Wear these sheer pink pantyhose under a mini-skirt or summer dress to match with the tulips of spring. Leg Avenue pantyhose feature a sheer to waist design so no skirt is too short. Pair these pantyhose with a mini-dress from Hot Legs USA or your favorite piece of lingerie. Buy Leg Avenue Sheer Pantyhose online today!
Call Leg Avenue Pantyhose sales specialists at Hot Legs USA 1.855.380.8410 for more information.
Hot Legs USA Account
Buy pantyhose, shorts, tank tops and more online quickly with your Hot Legs USA account
Sign Up
Login to your Hot Legs USA Account
Login