How To Order Pantyhose, Hosiery, Costumes and Activewear from Hot Legs USA

Hot Legs USA offers four convenient ways to order hosiery and activewear: Secure On-line Shopping, Toll Free, Fax, or Mail Order.
CALL TOLL FREE: 855.380.8410

(iNET MARKETING)


M - F 9am - 5pm CST

Ask for Jennifer, Monique or Kurt.


Order Online

For fast, secure, and convenient online purchases, please use our Secure Shopping Cart. Simply add items to your cart. You can modify or view your selections at anytime by clicking on the "View Cart" icon located on our main menu.

Buy from Hot Legs USA where your personal information is ALWAYS SAFE!
Choose GUEST CHECKOUT for fast, simple checkout
OR Create an Account for Fast, Simple Reordering and Order Tracking.
Your personal information is NEVER used for anything other than getting you the products you order.

Mail It To Us

Click here to view and print using your browser.

Fax: 262-574-5928

Or download it:

Please print and complete this form. Mail the completed form with your cashiers check or money order.

**ATTENTION MAIL ORDER CUSTOMERS:
*CASHIERS CHECK OR MONEY ORDERS ONLY PAYABLE IN US DOLLARS ONLY !!
*ALL PAYMENTS MUST BE MADE PAYABLE TO: 'iNET Marketing'
Are you having troubles placing an order through our website?
Please check your internet browser settings. Like most on-line stores, your browser must be set to accept internet 'cookies'.
To check your internet browser 'COOKIES' settings in Microsoft Internet Explorer:
At the top of the browser window, you should have a visible menu bar.
Click on the "TOOLS" menu, and click on "INTERNET OPTIONS".
Click on the "Privacy" tab.
Click on "Advanced"
Make sure "Override automatic cookie handling" is checked. Also make sure that the "First-party Cookies" & "Third-party Cookies" are set to "Accept"
Click OK
Next check your Security settings.
While still in the "Internet Options" window, click on the "Security Tab"
Make sure that the Security Level slider bar is set to MEDIUM. Settings higher than medium will interfere with our website's shopping cart. Please adjust your setting accordingly.
Click Apply
Click OK
You should now be able to order from our website.
Some software protocols (like Norton's Internet Security) often override these settings.
Are you using a different Internet browser (i.e.. Netscape)??
Please check your software documentation for the procedures for adjusting your security settings and to accept Internet cookies.
If you are uncomfortable with this process, please use our printable order form which can be accessed from our website home page. You then can mail us your Cashiers Check or Money Order along with your order request.
Hot Legs Shopping Cart
Please review our policies before ordering.
Featured Pantyhose
Put Spring in your Step with Leg Avenue Pantyhose, Stockings and Leggings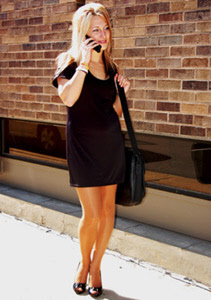 As daylight lengthens and the grass comes back to life, Hot Legs USA is here to help you get into your mini-skirts, summer dresses and skirts early with a little extra leg protection. Leggings, colorful tights and pastel pantyhose allow you to ease into the spring fashion season with style. Count on Hot Legs USA to supply you with a versatile wardrobe of pantyhose for any occasion and any season.
Leg Avenue Seamless Lace Trim Leggings
These lace accented leggings are a cute and practical addition under a mini-skirt or mini-dress. Fabricated with no seams, the Leg Avenue lace trim leggings fit and feel like footless pantyhose while offering more insulation than a typical pair of hosiery. The Leg Avenue seamless lace trim leggings feel as comfortable as yoga pants. The lace trim at the bottom allows you to team the legging with a nice pair of heels and go out on the town comfortably. Pair these Leg Avenue lace trimmed leggings with some of Hot Legs USA's mini dresses or wear alone with a blouse or tunic sweater. Buy Leg Avenue Seamless Lace Trim Leggings online now.
Leg Avenue's New Grey Heather Argyle Tights
Leg Avenue is proud to add the Grey Heather Argyle Tights to their collection of quality pantyhose. These fun patterned tights are perfect for an Easter egg hunt or for any springtime occasion. When you're anxious to get outside in a skirt and wear some pastel colors, put on a pair of Leg Avenue grey heather argyle tights and your spirits instantly lift. Pair these Leg Avenue tights with one of Hot Legs USA's various mini dresses for a bold look. Buy Leg Avenue Grey Heather Argyle Tights online now.
Leg Avenue Sheer Pantyhose
Leg Avenue Sheer Pantyhose in pink are a perfect choice for ushering in spring. These sheer pantyhose smooth your legs while nicely accenting your shape. Wear these sheer pink pantyhose under a mini-skirt or summer dress to match with the tulips of spring. Leg Avenue pantyhose feature a sheer to waist design so no skirt is too short. Pair these pantyhose with a mini-dress from Hot Legs USA or your favorite piece of lingerie. Buy Leg Avenue Sheer Pantyhose online today!
Call Leg Avenue Pantyhose sales specialists at Hot Legs USA 1.855.380.8410 for more information.
Hot Legs USA Account
Buy pantyhose, shorts, tank tops and more online quickly with your Hot Legs USA account
Sign Up
Login to your Hot Legs USA Account
Login