Contact Hot Legs USA for Pantyhose - Thigh Highs - Garter Stockings - Tights

Please contact us with any questions or concerns you may have about our pantyhose hosiery products, online pantyhose services, or our top of the line pantyhose website. Be sure to check out our Frequently Asked Questions Page also for commonly asked pantyhose, tights, stockings, and other hosiery related questions.
For Sales and Customer Service:
Call Toll Free: 855.380.8410
(iNET Marketing)

M - F 9am - 5pm CST.
Ask for Jennifer, Monique or Kurt.



Snail Mail:

HOT LEGS USA LLC
1430 E Moreland Blvd
Waukesha, WI 53186

Email: hotlegsusa@hotlegsusa.com
Your legs will be the envy of business women, figure skaters, cheerleaders and pageant participants everywhere when you step out in a pair of pantyhose from Hot Legs USA. Hot Legs USA carries the premium hosiery brands of pantyhose used by figure skaters, cheerleaders and pageant participants to make their legs perfectly smooth, tight and tan. For the same hosiery brands of pantyhose worn by Hooter's waitresses (These are not Hooters Brand pantyhose), check out the premium pantyhose hosiery lines from Peavey and Tamara. (For thicker hosiery products also be sure to check out our Tights section.) If you will be wearing your premium hosiery pantyhose with socks or athletic shoes, check out our footless pantyhose section. Hot Legs USA offers a large variety of pantyhose brands (Peavey, Tamara, Leg Avenue pantyhose) styles (footed pantyhose and footless pantyhose) and colors (suntan, nude, beige, coffee, white, black, even those hard to find bright pinks, yellows, blue, greens, reds, and more!)
Hot Legs Shopping Cart
Please review our policies before ordering.
Featured Pantyhose
Put Spring in your Step with Leg Avenue Pantyhose, Stockings and Leggings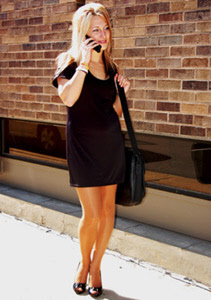 As daylight lengthens and the grass comes back to life, Hot Legs USA is here to help you get into your mini-skirts, summer dresses and skirts early with a little extra leg protection. Leggings, colorful tights and pastel pantyhose allow you to ease into the spring fashion season with style. Count on Hot Legs USA to supply you with a versatile wardrobe of pantyhose for any occasion and any season.
Leg Avenue Seamless Lace Trim Leggings
These lace accented leggings are a cute and practical addition under a mini-skirt or mini-dress. Fabricated with no seams, the Leg Avenue lace trim leggings fit and feel like footless pantyhose while offering more insulation than a typical pair of hosiery. The Leg Avenue seamless lace trim leggings feel as comfortable as yoga pants. The lace trim at the bottom allows you to team the legging with a nice pair of heels and go out on the town comfortably. Pair these Leg Avenue lace trimmed leggings with some of Hot Legs USA's mini dresses or wear alone with a blouse or tunic sweater. Buy Leg Avenue Seamless Lace Trim Leggings online now.
Leg Avenue's New Grey Heather Argyle Tights
Leg Avenue is proud to add the Grey Heather Argyle Tights to their collection of quality pantyhose. These fun patterned tights are perfect for an Easter egg hunt or for any springtime occasion. When you're anxious to get outside in a skirt and wear some pastel colors, put on a pair of Leg Avenue grey heather argyle tights and your spirits instantly lift. Pair these Leg Avenue tights with one of Hot Legs USA's various mini dresses for a bold look. Buy Leg Avenue Grey Heather Argyle Tights online now.
Leg Avenue Sheer Pantyhose
Leg Avenue Sheer Pantyhose in pink are a perfect choice for ushering in spring. These sheer pantyhose smooth your legs while nicely accenting your shape. Wear these sheer pink pantyhose under a mini-skirt or summer dress to match with the tulips of spring. Leg Avenue pantyhose feature a sheer to waist design so no skirt is too short. Pair these pantyhose with a mini-dress from Hot Legs USA or your favorite piece of lingerie. Buy Leg Avenue Sheer Pantyhose online today!
Call Leg Avenue Pantyhose sales specialists at Hot Legs USA 1.855.380.8410 for more information.